St Andrews Victorious at Uni Champs
|
The SSF Scottish Universities Surfing Championships took place in pumping conditions on Aberdeen Beach on the 1st of April. The atmosphere was electric on the beach with the crowd cheering and Red Bull DJ spinning tunes as the 10 university teams entered in the event battled it out for the title of University Champions and the winning team quaich as well as individual titles in Open Mens and Open Womens.
The overall team title was eventually won for the first time ever at the biggest Scottish Uni Champs ever by the University of St Andrews Surf Club (USASC) who had 2 surfers in each final with our hosts, Aberdeen University Surf Club (AUSC) as runners up.
Full Team Results:
The Open Women's division was won by Clover Christopherson (DUSC) and the Open Men's by Michael Mooney (AUSC).
Individual Results: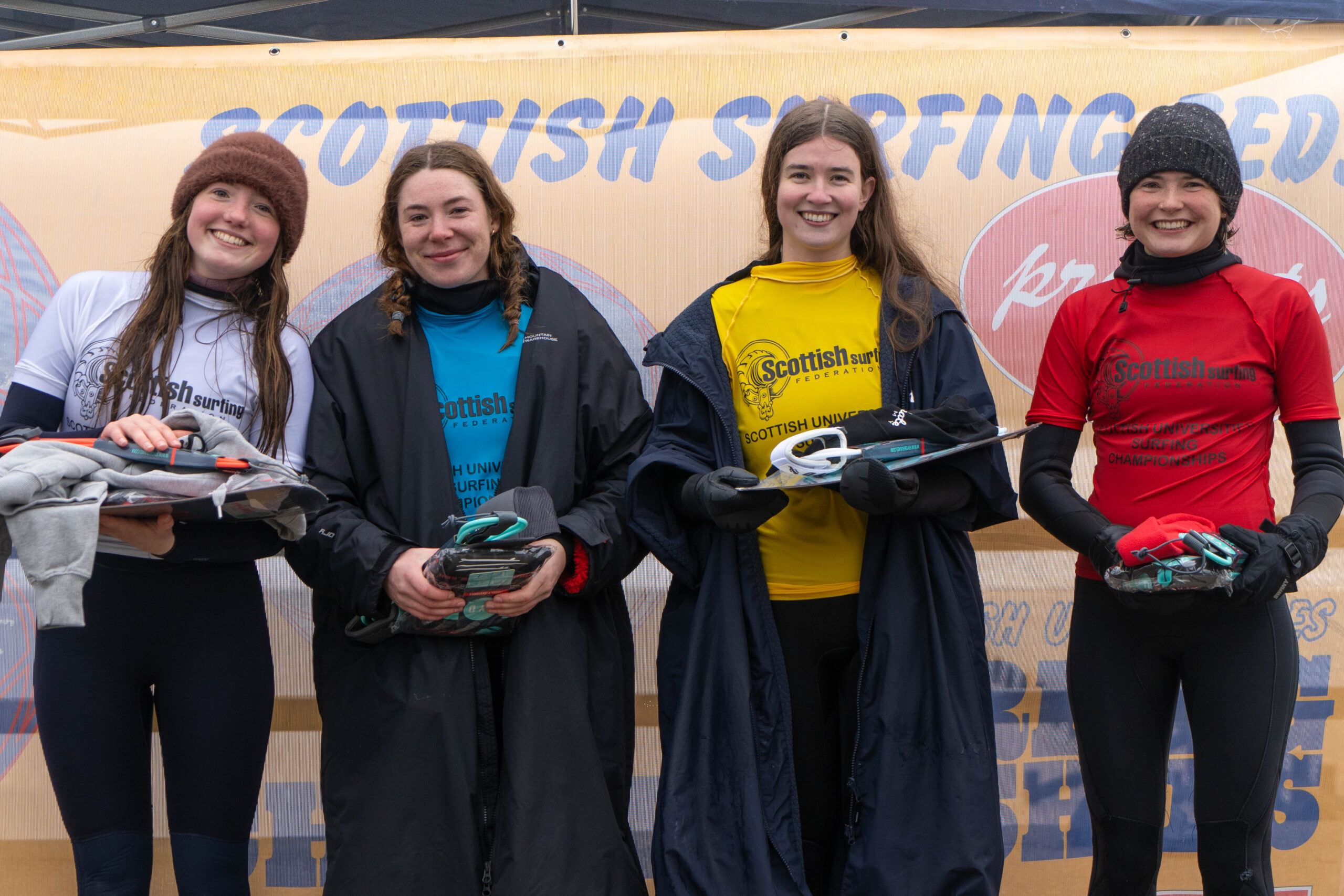 Huge thanks to Billy and Sam of Aberdeen University Surf Club (AUSC) for hosting the event and organising a great after party, all the SSF judging and officiating panel, Seb for organising the sponsors; Surface, RYD, Surf Coo and The Surf Skate Academy. Also big thanks to Aberdeen Surf Lifesaving Club for doing safety and Scot Surf School for supporting the event and the fantastic facility to judge from. Thanks to Jacob Timney for the photos.