Michael Wimbledon-Hall Dominates SSF Junior Series
|
The second event in the SSF Junior Series took place at Belhaven on the 28th of April in fun small surf.
Local surfer Michael Wimbledon-Hall of Dunbar Surf Club has proved his dominance in several divisions now topping the table in the U18 Boys and U18 Bodyboard divisions of the SSF Junior Series as well as winning the U18 Longboard division at the Lowlands Longboard & Junior Surfing Contest.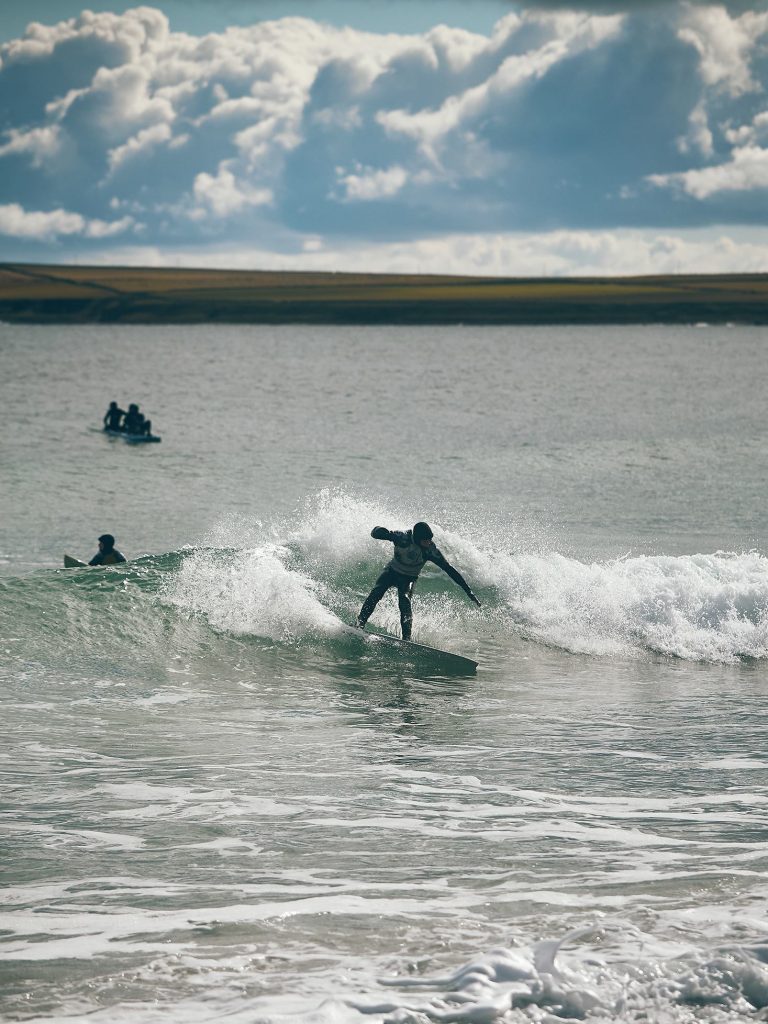 Another standout in the series has been Clover Christopherson (DSC) who is dominating the U18 Girls division with a 600pt lead over current second place Emma Swanson (MFSR).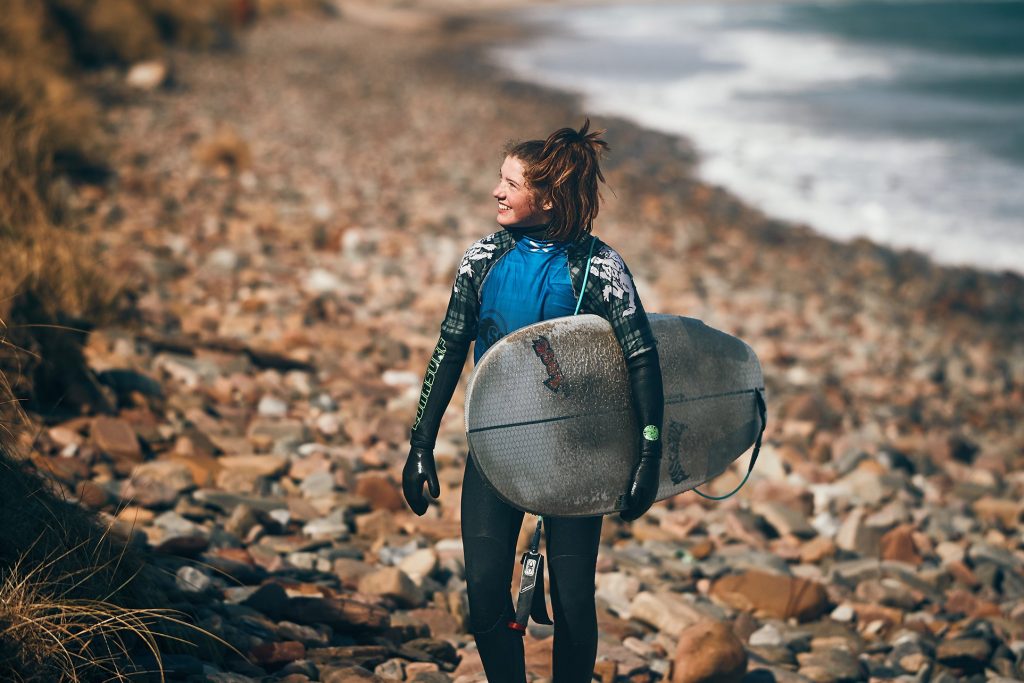 Favourites Craig McLachlan (NSSC), Ben Larg (TSC) and Finn MacDonald (TSC) in the U18 Boys division have each missed one event making the next two events incredibly important for their overall standings.  The results at the end of the series are calculated on best 3x results meaning each surfer has one throwaway which Craig, Ben, Finn and Noah have already used.
However Craig is still currently topping the U14s division but is neck and neck with Cullen's Ben Kobedza (MFSR) with 1000pts each.
Any SSF member of the correct age can enter the SSF Junior Series, only the Scottish National Surfing Championships must surfers be eligible Scots for national team selection.
For the Gathering of the Clans a surfer must be selected for their team for that age category by their SSF affiliated club giving all surfers the opportunity to compete in at least 3 of the events in the series.
Junior bodyboarding heats will run alongside the Gathering of the Clans this year as part of the series even though the division is not part of the event format.
Surfers who have not purchased an SSF membership license will lose their points unless purchased in advance of the next event.
Results in all of the divisions in the SSF Series are shown in the images below or click on the link:
U18 Boys Division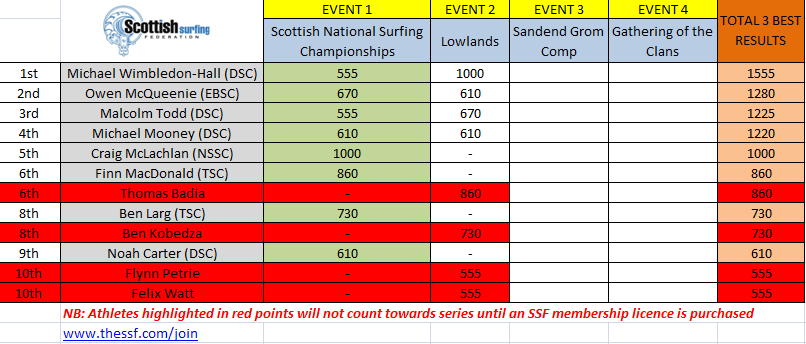 U18 Girls Division

U14s Division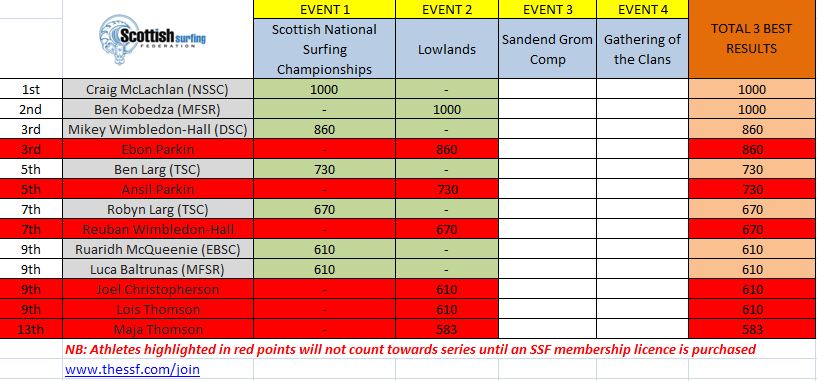 U18 Bodyboard Division